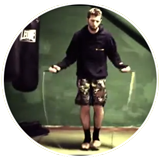 Training Session Video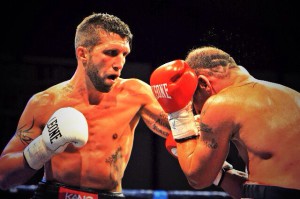 Roberto Cocco (nato 16 Maggio, 1977) è un pugile super medio Italiano,combatte di Muay Thai, kickboxing e pugilato.Combatte per l' X1Boxing\All Boxing Team nella sua città natale, Torino, Italia.E' stato tre volte campione del mondo di kickboxing (ISKA,UWKF e WAKO Pro) e due volte Mondiale Thai boxe (WKN e ISKA). Ora combatte il pugilato e ha vinto due volte il titolo nazionale nella divisione super medi. Aveva un'opportunità europea a Lanzarote ma i giudici lo fermarono.
Non si arrende mai!
———————————————————————————————————————————————————————————–
Roberto Cocco (born May 16, 1977) is an Italian super middleweight Muay Thai kickboxer and boxer, fighting out of X1Boxing\All Boxing Team in his home town of Turin, Italy. He is a former three time kickboxing world champion (ISKA,UWKF and WAKO Pro) and two time Thai boxe World Champion  (WKN and ISKA).Now he fights boxing and won twice national title in supermiddleweight division. He had an European opportunity in Lanzarote but Judjes stopped him.
He never give up!